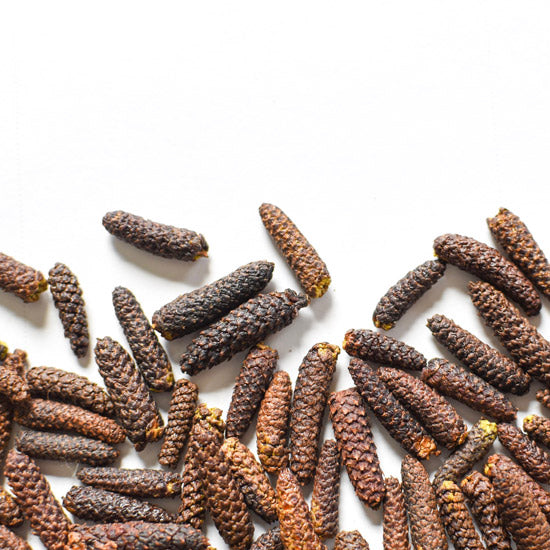 Green Alder
Sale price

$17.00
Regular price
(/)
Nathalie G.
"No added sugar, well balanced and delicious!"
Vanessa C.
"Fresh, tasty, delicious, surprising in the mixes and flavors but oh so comforting!"
Description
Dune pepper, also known as alder, is a widely used forest ingredient in northern Quebec. This shrub, which can reach three meters in height, produces kittens (botanical term) as flowers, this is the part that is harvested for use in high gastronomy. It can be eaten freshly picked or dried, it is generally found dry and whole on the market.
How does it taste?
It is nicknamed pepper, but in reality it does not belong to their category. It is rather a substitute and a local option for sourcing local spices. Its taste is very different from pepper, it is surprisingly complex and difficult to describe. It can be described as fir and resinous, peppery, with a slight bitterness that contrasts with its floral side. It is also attributed with citrus, dill, lemony and sweet notes. Very gently, it very well represents the scents of the boreal forest.
Where to use dune pepper?
The answer is simple: everywhere, everywhere, everywhere!
In recipes such as broths, sauces and marinades
In all-purpose spice blend
In drinks such as herbal tea, coffee, beer and gin
In the desserts! Like a chocolate pie or a maple tart
To flavor an oil (infused oil)
* To try our Latte Forestier recipe, it's here!
The virtues of green alder
It has been used to reduce fever, to stop bleeding and to decrease gas in the stomach. Like many resinous plants and trees, it has astringent and tonic properties, which promote a feeling of well-being and vigor. In addition, its essence has been extracted in a decoction to give to children with a weak appetite. On the other hand, it is considered abortifacient, so it must be avoided in the first months of pregnancy to avoid complications.
Its natural environment
Dune pepper is found throughout eastern North America, especially in Canada. It likes moist, nutrient-poor soils, such as rocky sites, sandy areas, level ground, and mountains. The shrub also grows well near marshes, streams, lakes and rivers. It is possible to harvest it during all the winter months, but it is recommended to pick it towards the end of the fall so that it is at the peak of its flavor.
30 Day Money Back Guarantee
American Green Alder (Alnus Viridis Crispa)

Not recommended for pregnant women and children under 5 years old.

Free shipping $65+ (AFTER REBATE)

Fixed shipping at $11.99

Preparation in 1-2 business days

Delivery in 1-4 business days

We use Canada Post

We deliver all over the world

We want you to be 100% satisfied with your blends, that's why we offer you this promise. If you don't like your order, let us know within 30 days of your order date and we'll make sure you're satisfied.

*The only exclusions are sale/discounted items and accessories and gifts.
Green Alder
Sale price

$17.00
Regular price
Choose options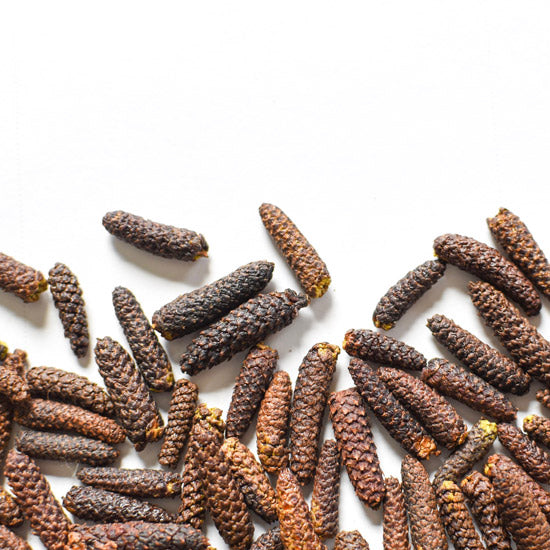 100% Natural •
Caffeine free •
Harvested by hand in Quebec •
These extraordinary women chose to take a moment for themselves, immersing themselves in the soothing flavors and aromas of boreal flora, to nourish their well-being and inner balance.
Guess what?
Our blends are:
100% natural
No added flavors
Without sugar
vegan
ketogenic
Organic/wild-harvested
Gluten free
Without theine / caffeine
Matter
Raw and precious
Rare ingredients from our northern forests.
Poivre des dunes
Excellent, un nouveau goût pour nos plats. Subtile mais goûteux nous aimons beaucoup.
Ce produit fait maintenant partie intégrante de nos épices.
Hey Claudette! Merci énormément pour ton super commentaire. On est vraiment content de savoir que le Poivre des dunes est devenu un incontournable dans ta cuisine!
Pas encore essayé!
Je n'ai malheureusement pas encore goûter. Je ne sais pas quelle est la meilleure façon de l'utiliser. J'aimerais beaucoup avoir vos conseils et idées. Par contre, j'adore tout les autres produits 🥰
Salut Geneviève! Merci pour ton commentaire. Tu peux utiliser le Poivre des dunes de la même manière que ton poivre normal, sa saveur unique ajoutera un petit plus à tes plats. On est ravis que tu aimes nos autres produits!
Saveur de gomme de satinage, + doux. Bonne tisane, essai future risotto. LamarcheF
Produits excellente qualité
Très heureux que vous aimiez la qualité des produits, c'est une priorité! :)